QUALITY STATEMENT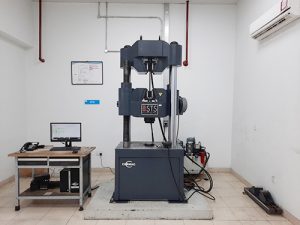 QSTEEL is committed towards attaining the total satisfaction of customers and interested parties, as well as achieving business excellence through:
Producing and supplying quality products, based on the customer's requirements
Promoting an environmentally responsible, safe and healthy work environment and culture by actively working towards prevention of environmental pollution, occupational health and safety hazards
Complying with applicable legal frameworks and other requirements pertaining to products, environmental protection and occupational health and safety.
Focusing on continuous improvement of processes
Ensuring involvement of employees at all levels by providing training & awareness
Minimising waste through efficient use of resources
Evaluating effectiveness of Integrated Management System through regular audits and management reviews
QUALITY CONTROL

Our quality control process starts at the beginning of the process where we check & inspect our raw material.
We maintain the quality of steel by inspection and testing throughout the entire manufacturing process.
The quality control lab, equipped with modern testing and analytical equipment, ensures compliance to customers requirements.
Test results are documented on a regular basis.
We assure uniform quality that satisfies all national as well as international standards (BS4449 B500B)
QUALITY ASSURANCE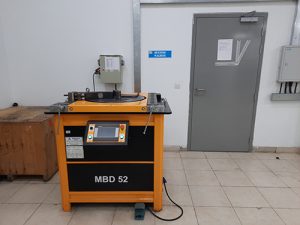 At the start of rolling, samples for sizes 20mm to 32 mm (non-slit) are to be cut from rolled bars near the Cold shear after every 12 billets for common cast (imported billets) with 5 samples per cast and nominal diameter for single cast rolled.
These samples are to be shear cut or gas cut, then cut off with an abrasive wheel to a length of approximately 500mm.
For 10 mm to 16mm, rebar shall be rolled by using 4-strand(2-strand for 16mm) slitting in the finishing mill. The sampling of same billets shall be drawn from lines for every 20 tons for common cast and 5 samples per cast and nominal diameter and shall be sent for testing in the test house.
These samples are measured in the Test House according to a specific Procedure.
The results of these measurements are to be recorded in the Test House, and the results sent back to the rolling crew.
Production will not commence until Quality Control has verified that the first bar is within the specified limits.
If results of ongoing checks are outside QSTEEL aim values of YS 550-600Mpa, the rolling crew will be informed by Quality Control, and they will make the necessary adjustments to the mill. The results of adjustments will be assessed at the next regular sample measured.
If results of ongoing checks are outside the specified requirements of the standard used, the rolling crew will be immediately informed by Quality Control, and rolling will be stopped.
The rolling crew must make appropriate adjustments, and the first billet rolled must be checked to ensure results are within the requirements set before rolling continues.
If results of ongoing checks are outside the specified requirements of the standard, Quality Control must inform the Finishing Supervisor. The supervisor will ensure that all bundles produced since the last in-specification result are quarantined, pending investigation by the Quality Manager.
QUALITY MANAGEMENT SYSTEM
The system is designed to meet the requirements of ISO 9001:2015, and the requirements of Hot Rolled Reinforcing Steel Bars as per BS 4449:2005.
The system is capable of consistently providing products and services that meet customer, statutory and regulatory requirements while facilitating opportunities to enhance customer satisfaction and the ability to demonstrate conformity to specified Quality Management System requirements.
The following manual sets out the quality management system which addresses risks and opportunities associated within its context and objectives. It has been prepared under the approval of the unit head and committed to ensuring its communication and implementation throughout the entire organization.
QSTEEL is committed to maintaining a high level of quality and strong customer service within an environment that has safety as a first priority. This is accomplished by focusing on the customers which fosters continuous improvement.